The newly improved ANTA Gazelle 2.0 is back with upgraded technology for your everyday training!
Upper
Made of CLOUDKNIT fabric, the upper effectively ensures the lightweight and breathability of the shoes.
The seamless mesh upper is a performance fit, holding the toes and midfoot snug while keeping the heel locked in place. It is also very breathable, which we love when the runs got hotter during the day.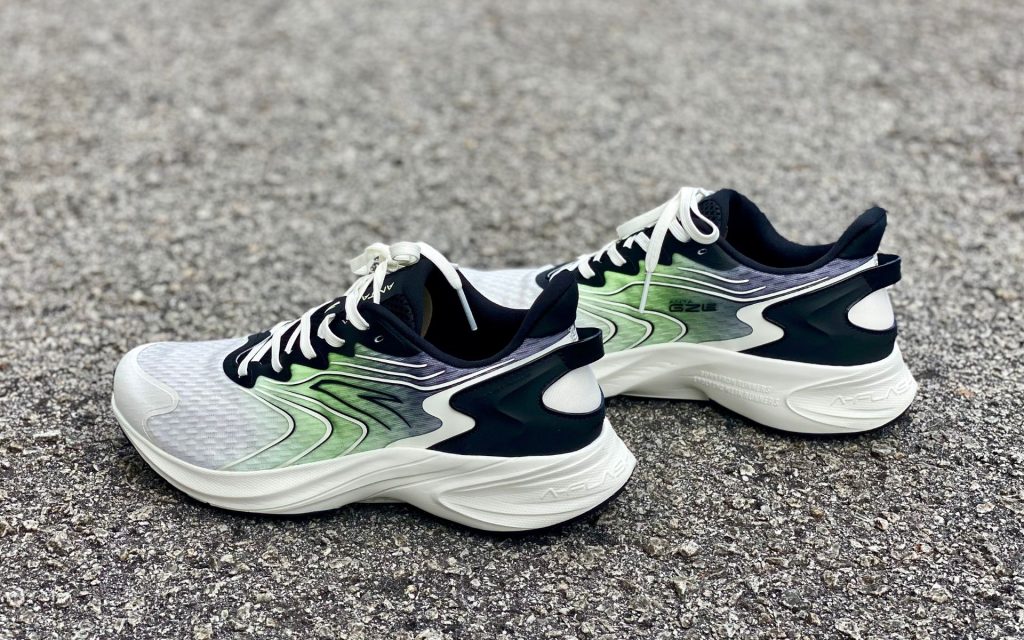 Midsole
Equipped with ANTA's latest cushioning technology – A-FLASHFOAM, the midsole foam offers comfort, rebound, and plenty of cushioning over your daily mileage, no matter how far you go.
This shoe has firm foam support throughout the arch. In addition to being lightweight, it's also very soft, highly cushioned, and largely breathable.
Long-distance runs can be strenuous but the running shoe makes the journey comfortable with its streamlined kicks, which include a swooping heel collar to prevent your Achilles tendon from chafing, and a wider midfoot for flexibility.
Outsole
The outsole made of A-GRIP PRO material improves slip resistance by 20% while providing high durability. It is durable enough to handle middle to long runs and lightweight enough to take on speed work.
Not only it is made for performance, but we also appreciate the rubber outsole design, which is light and adds some confidence in wet conditions.
The ANTA Gazelle 2.0 is an overall winner for its stylish design and responsive cushioning that we love for all of our workouts. It has done a great job combining ample cushioning with a responsive midsole that feels fresh and springlike.