Fellow runners, it's another good news for you! ANTA's newest A-Tron 3.0 is another pair of running shoes, specifically designed for everyday runners.
If you're a beginner runner, it could be an ideal purchase for you, the A-Tron 3.0 is helpful in providing you the additional arch support, and it packs enough cushion to carry you throughout your runs.
Upper
The latest A-Tron 3.0 from ANTA is stylish, versatile, great for long runs, and everyday workouts.
Made from a mesh upper for maximum breathability, it comes with support and cushioning along with everything you crave in terms of comfort and responsiveness.
If you're training for distance racwa, you will love this shoe for its ventilated  engineered stretch-knit upper to keep your feet cool during hot runs.
Midsole
When it comes to support, you will need a plush, long-lasting midsole and a smooth rocker motion.
The ANTA A-Tron 3.0 accommodates just about every foot type with its Nitroedge technology which gives you the heel lockdown for ultimate comfort.
Designed for runners needing extra stability, this running shoe features the carbon tube system for optimal cushioning and provides protection and support to your heels, helping you prevent overtwisting.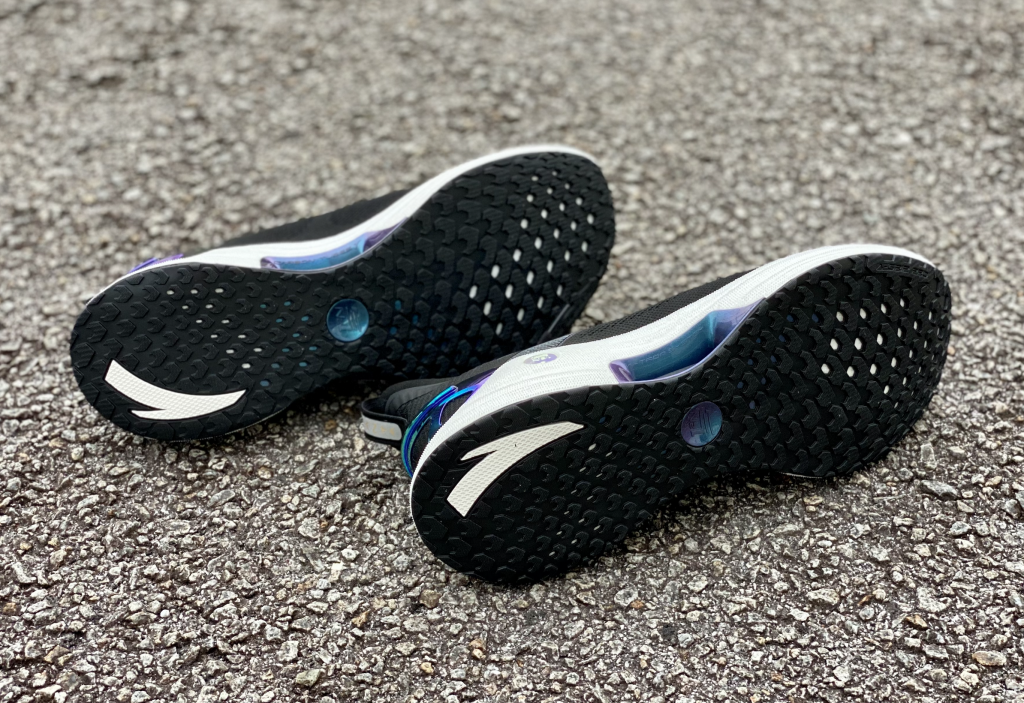 Outsole
The A-Tron 3.0 has a waterproof high abrasion rubber for rainy weather and wet trails. Along with its rubber outsole, you can rely on them when hitting the road or track.
However, while the textured outsole will give you a good grip, it may not be suitable for extremely rugged terrain, like trail running.
In overall, everything about this shoe is well built for runners who are going for your daily mileage. The upper is snug, together with its midsole foam which gives you a soft landing as your foot hits the ground, contribute to make your longer runs feel easy.