If life is about perseverance, Laurel Lauridsen has definitely proven his ability.
Hailing from a region where mountain biking steals the limelight, the 30-year-old Sabahan is one of the most recognisable and iconic riders mountain biking has ever known. Within his decade-long cycling journey, Laurel has won major national and international titles in mountain biking.
He is one of the most talented all-around riders to ever hit two wheels. Not only does he excel in mountain biking, little did we know that he has also been the exceptional athlete to compete in road cycling.
What are your three best achievements in cycling?
My three best achievements in cycling are winning the MTB National Championship 2017 Cross Country Marathon, 1st runner up at the MTB National Championship 2019 Cross Country Olympic, and taking 9th in ASIA MTB Series 2019.
You are well-known in competitive mountain biking, why makes you decide to come back to road racing? What are you looking for in your new team with SNC?
I received an opportunity from the Sweet Nice Continental Team (SNC) to be part of the cycling team for the 2022 season together with my pal, Charles Diking. I am looking for the best stage for road racing for myself.
As we know that SNC is a new cycling continental team and is not well known like Team Sapura Cycling and Terengganu Cycling Team (TSG), but I will give my best effort.
What kind of rider do you think you are on road? A sprinter, a climber, or an all-rounder?
I am just a domestique but SNC hopes that I can be an all-rounder rider so that I can get better at time trials.
SNC is a cycling team based in Kelantan, how do you cope with training being apart from your team members? What are the challenges of juggling between work, MTB, and road cycling?
Well, SNC is based in Kelantan but we are doing our own training respectively in different places. We will be given our assignments based on the cycling races.
Work and cycling go together in my life. However, work will always be my priority, but cycling is a part of my life. I hope all the best to myself in accomplishing not only my occupation, but also my cycling career.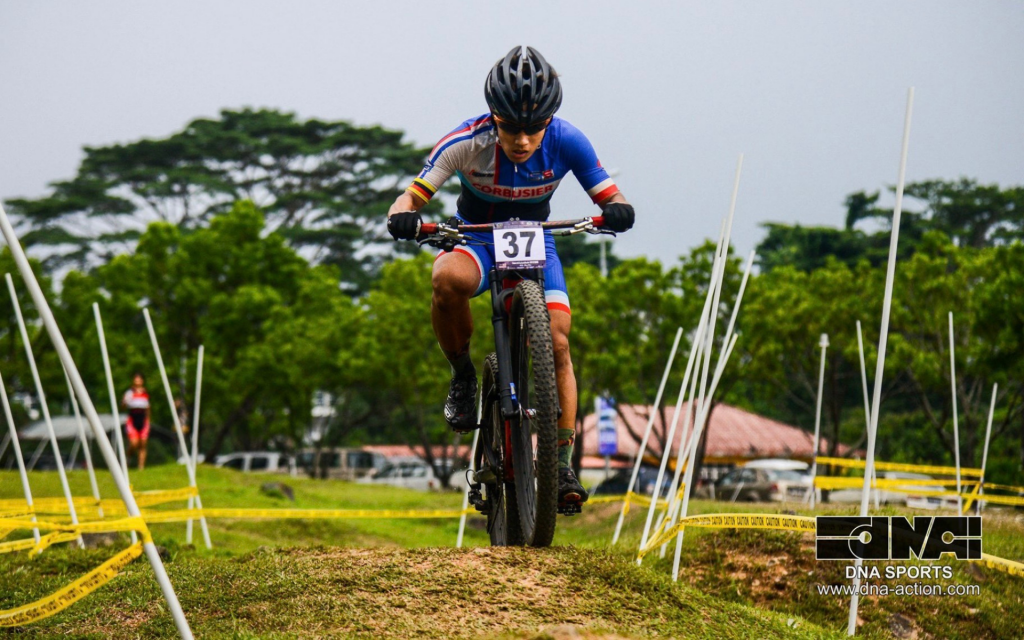 Could you share your training routine?
On the weekday, I ride 60 – 90 minutes in the morning, and 45 minutes in the evening.
On the weekend, I focus on longer distance, and my long ride usually covers 2 – 4 hours.
On alternate Saturdays, I do MTB in the morning session, and strength training in the evening session. So, the training comes along with my persona. training with my athletes.
How does MTB help you excel in road racing?
One of the ultimate advantages of being proficient at mountain biking is that it helps me to get a better understanding of my power, speed, and handling, as well as my endurance and core stability. By adjusting my form on road again, I am able to overpower my road cycling endeavors.
What is your target for your professional cycling career in 2022?
I am targeting for the Road National Championship Time Trial as I have never done it before. This is something I have always dreamed of.
You have many years of cycling experience, what is your advice to beginner cyclists?
Cycling is full of ups and downs, it will never be easy to achieve something either winning a race or representing the nation. But it must come with a commitment and self-encouragement towards achieving goals.
No matter how little you train, once you start doing it, it will lead you to the right way and improve the quality of yourself as a cyclist. Eventually, you will meet your goals one day. Even though you are older than the other athletes, just do not stop and keep going. You will reach your goals.